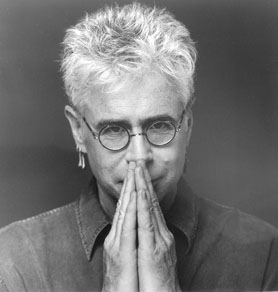 Some announcements and thanks to specific listeners.
Well, it's time I take a break to give my attention to where it should be --
family
, an upcoming new year, and the meaning of this holiday (which I'm still really trying to figure out). I also need a break to get back to the fun of podcasting. I've gotten off track and become way to obsessed with 'stats' and promoting the site --and I think this has diminished the quality of the show. Sorry bout that, if you agree. I want to get back on track. Fuck it if there are 2 or 2000 of you listening. I mean, nothing personal...you know what I mean. (For the record, it looks like about 100 downloads a week for new shows, 25 same show each week on average after that).
Next podcast probably won't be till mid-January, and will probably be the interview with
Brian Mclaren
(he gave me the 21st of this month, but Anna knew I'd be too distracted if I tried to do that show during Christmas break, so I've postponed).
Thanks to
Bruce Cockburn
for being the kind of person I think I can assume would be okay with playing snippets from his music on my podcast--hopefully ya'll go out buy his albums. He's one of the most amazing artists and 'prophets' alive.
Have an wonder-full holiday and a very purple Christmas, and I look forward to being back with you in 2006!